Interesting Facts About Lil Peep || Who Gave Laced Xanax To Lil Peep? || Meaning Behind All Tattoos of Lil Peep || Lil Tracy, Smokeasa, Gothboiclique || Dream MAchine
: : Basic Info
Gustav Elijah Åhr
professionally known as Lil Peep (1 November 1996 – 15 November 2017) born in
Allentown, Pennsylvania
and grew up in Long Island, New York. Lil Peep's mom
Liza Womack
was a first-grade teacher and dad
Karl Johan Åhr was a college professor. Peep's parents were both
Harvard
graduates who divorced when Peep was a teenager. Lil Peep started releasing music on
SoundCloud
in 2014. He has many hit songs such as "
Awful Things
", "
Benz Truck
", "
Spotlight
by Marshmellow" and many more.
Lets jump into Interesting Facts About Lil Peep By Dream Machine.
(Snap ID: archiii999)
This article is quite longer than other articles, if you're really fan of Peep then please read full article.
Let me be real, I started listening to Gus when he died I guess 70% of his audience started listening him when he died but when I heard "Awful Things" song I was like damn, this guy would've rock the hip-hop scene if he was alive. But till this date I play at least one song a day of Lil Peep and X both, "Awful Things", "Benz Truck", "Star Shopping" and "Spotlight" these are my favorite songs by Peep.
Read Also:-
Interesting Facts About XXXTENTACION || Beef With Other Rapper
: : How Gustav Got His Stage Name Lil Peep?
Gustav spent his teenage alone in his bedroom with Ducks and Chickens, his mom Liza used to raise these ducks and chickens along with Gus and she used to call Gustav as Peep. Peep is referred as baby chicken and Gus was one of them.
His mom always called him by his nickname "Peep" and Gustav opted his nickname as his stage name and became "Lil Peep". Lil Peep had a strong relationship with his mother and he always kept her as his priority.
Rea
d Also:
-
Interesting Facts About Lil Uzi Vert || Why He Named Himself Lil Uzi?
: : Lil Peep's Tattoos
i.
As I told you Lil Peep had his mom as a first priority but this time he used a trick to fool his first priority, Lil Peep got his
first
tattoo
when he was
14
,
He was scared that his mother will get angry with him for getting the tattoo so he got her date of birth and initials tattooed on his forearm on the main tattoo. His friend did this tattoo in Peep's garage when his mom was at home and she didn't know it was happening.
Peep got his
first face tattoo
(
Broken
Heart
under left eye) when he was
17
, he tatted it to help motivate him to make music.
IMG By:- Noisey
ii.
"
Crybaby
" is one of the favorite tattoo of Lil Peep, he used to think that the world is sad and always complain about everything and Peep also used to complain a lot but after a certain point he found himself and stopped complaining and started feeling grateful for whatever he had and that's why he tatted Crybaby over his right eye.
iii.
Peep had "
Centipede
and other
Bugs
" tattoo, Peep always hated Centipede and when he was living in Long Island he had encountered Centipedes tones of times. While Peep was in elementary school, whenever Peep saw Centipede crawling on his body he just used to run like a mad dog and throwing cloths off and used to say to his mother "I'm leaving this house and gonna stay in my friend's house, I'm not gonna come back until you show me Centipede is dead on the napkin."
IMG By:- GQ
After some time he was used to Centipede and other bugs and he called himself a Centipede Murderer and tatted Centipede and other bugs on his inner forearm. If you've seen Peep's latest music video of Lil Peep "Life Is Beautiful" then you can clearly see that animated Centipedes and Bugs crawling all around his body.
iv.
Lil Peep also has "
Halloween Pumpkin
" tattoo on his forearm, he tatted this because he was born on 1
st
of November on the Halloween night. So, he got Halloween Pumpkin tattoo.
Peep had "Get Cake Die Young and Horse Shoe" tattoo, he didn't know from where that Get Cake
v. Die Young tattoo came, he just woke up one day and saw this tattoo in mirror.
The Horse Shoe lucky charm tattoo for his good luck and it was his one of the favorite tattoo.
vi.
"
Liza Simpson
" tattoo, whenever Peep felt depressed or alone he used to call his mother and when he was child whenever he was in problem he used to scream mom that's why tatted screaming Simpson tattoo on his throat.
Other tattoos of Lil Peep are mentioned in Comment Section, do check out and leave a comment if you liked my article.
Rea
d Also:
-
Interesting Facts About Post Malone || Why Budwiser Gifted Him Fridge Full of Bud Light Beer?
: : Lil Peep Into Music Industry
Peep started making music at his home when he was in high school. Peep's grandmother brought him some beats and told his mother to support him for his music and Peep's mother brought him earphones for him.
Peep Chilling w/ Grandmaa
Peep left his high school (took online courses for diploma and completed his graduation) and moved to Los Angles for his career in music at the age of
17
. He met some of his online friends and started to live with them he did not have money at that time so he used to eat beans everyday and used to wear same pants everyday.
In 2015, Lil Peep released his first mixtape, "
LilPeep Part One
", which generated 4,000 plays in its first week. Later, he released his first extended play, "
Feelz"
, and another mixtape, "
Live Forever"
.
According to Lil Peep,
Crybaby
was recorded in just three days
with a
$100 microphone
. He did a majority of the mixing and mastering himself on his laptop. Lil Peep made "
Come Over When You're Sober, Pt.1
" album in five days. He made number of his songs in just
20 minutes
.
Peep was into fashion when he was 10, his friends used to copy his style from those days
and during the last months of his life he modeled for
Vlone

and was invited to and attended several fashion shows such as

Balmain

men's show at

Paris Fashion Week

and

Moncler

Gamme Bleu MFW Mens Spring Summer show in

Milan

.
In late 2018, it was announced that a Lil Peep clothing line was being created called "No Smoking" which was developed before Lil Peep's death.
: : Lil Peep With Lil Tracy and Smokeasac
One of the Lil Peep's producer and DJ Nedarb aka
Gothboiclique
invited his friend to his house in LA where Peep was with him. He met his all friends and
Lil Tracy
was one of them, they were just talking about random shit and decided to make a video song and on that same day they shooted the "
White Tee
" video in that house and later the bond between Peep and Tracy became stronger and they started making music together.
Crazy Peep and Lil Tracy in "White Tee" Song
Smokeasac used to upload his beats on the internet and one day Lil Peep texted him for beats and Smokeasac was super-exited because Lil Peep was the first person to buy his beats. Later Smokeasac sent his bunch of beats and after a day peep sent him beats back with lyrics and Smokeaasac was surprised with his work and he knew that Peep gonna be upcoming rockstar.
The fun fact about Smokeasac and Peep is, when Smokeasac was struggling with his music career, he moved to LA and encountered Lil Peep but he didn't know that this skinny guy was the first customer of him.
: : Lil Peep's Interesting Facts
i. Lil Peep was assistant chief in a sea food restaurant, once the chief said him to cut off the crabs from middle with scissors and at that day he cuts off 300 crabs and never went back to that hotel again.


ii . Lil Peeps favorite cartoon show is Scooby Doo and Pink Panther His favorite anime was Death Note, Hunter x Hunter, bleach, Shiki's.
v. Lil Peep tweeted that he's bisexual and began a romantic relationship with Makonnen.
Lil Peep bleached his hair in fourth grade with purple and green color. He stated in an interview that "
I've always wanted to look different. I just wanted to look like a videogame character or an anime character or some shit. It's funny, because people draw me as anime characters now all the time
"
Lil Peep had a show in
Tucson, Arizona
and before the show Gothboiclique or GBC tweeted "
Tucson, what's the deal?
". Now a girl named Mariah Bons reached out to GBC and texted them that "
I have joints, wax, pods and xanax
", the girl
gave laced XANAX to Peep
, the XANAX was laced with
fentanyl
. After giving the drugs she took a picture with Lil Peep and waited for Peep to show up on the stage but Peep was dead in the van. You can watch full video of "
Lil Peep's Death Exposed
" by
clicking here
but before that read full article, you may miss some of his facts.
Lil Peep's death was recorded on a phone by his friend
BexeySwan
, he thought Peep is sleeping but in real life Peep was dead.
Lil Peep had taken a nap around 5:45 p.m. before the concert. His manager checked on him twice and found him sleeping and breathing fine, but was unable to wake him. When the manager checked on Lil Peep a third time, he was unresponsive and not breathing.
: : Tech News
i. PlayerUnknown's Battleground (PUBG) is arriving on Sony's PlayStation 4 on 7
th
December. The base variant of game will be priced at $30, Survivor's Edition will cost you $50 and Champion's Edition will be priced at $60.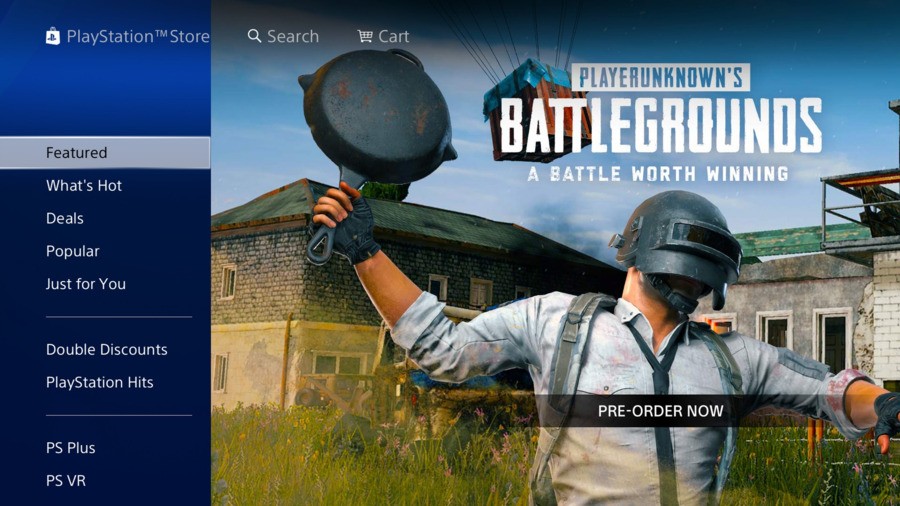 ii. AT&T will sell Razer Phone 2, the best gaming phone will be released on November 16
th
.
Your
Snapchat
friendships now have their own profiles
The introduction of friendship profiles is one of several steps Snap is making today to promote close friendships.
iii. In addition to profiles, Snapchat will begin selling Bitmoji merchandise featuring the company's personalized avatars. BTW, you can add me on snap if you want to. (Snap ID: archiii999)
If You like this kind of ar
ticles then let me know in the comment section and suggest me what you would like to read in

our upcoming

post.